Sonic Wind
Built by Waldo Stakes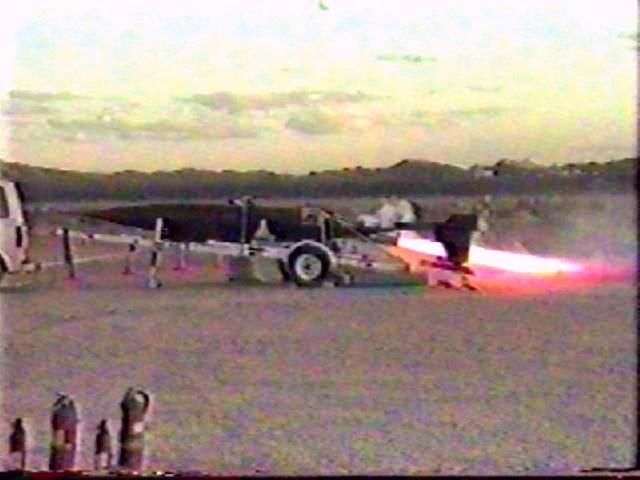 The LOX-Alcohol rocket engine of Sonic Wind comes to life to shatter the eerie silence of the desert. Sonic Wind is the only manned privately funded rocket-powered vehicle of any kind that is ready to punch through the sound barrier. Waldo Stakes is the man with the right stuff and is ready to do it.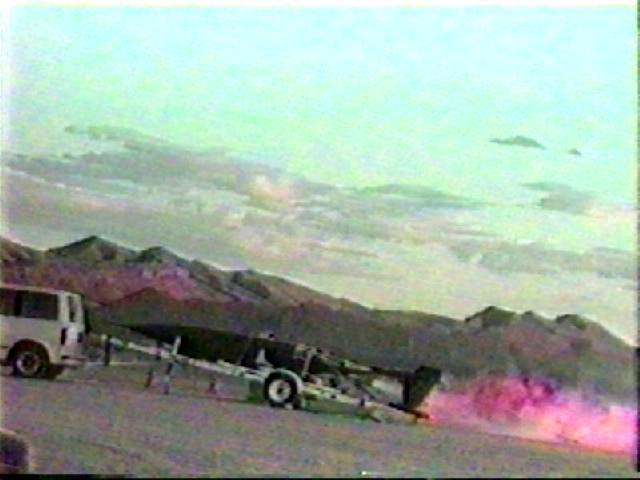 Sonic Wind shortly after engine shutdown, silhouetted against the mountains like a vintage Chesley Bonestell painting of a 1950's space ship of the imagination.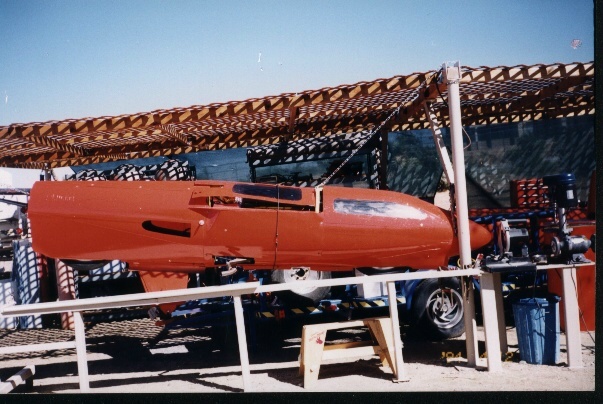 Waldo plans to turn this streamliner into a liquid-fueled or hybrid rocket-powered race bike so he can blister the air close to home in the Fall, Spring, and Summer seasons when he is not piloting Sonic Wind.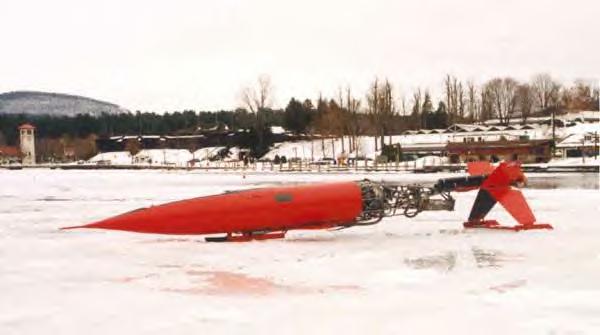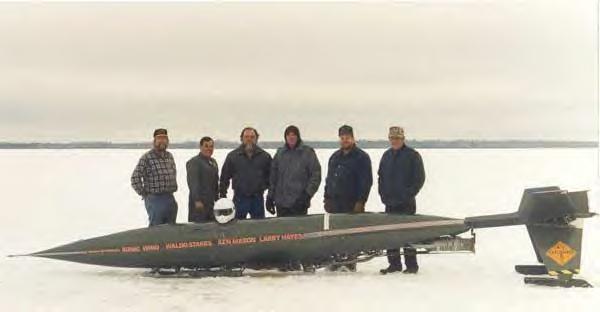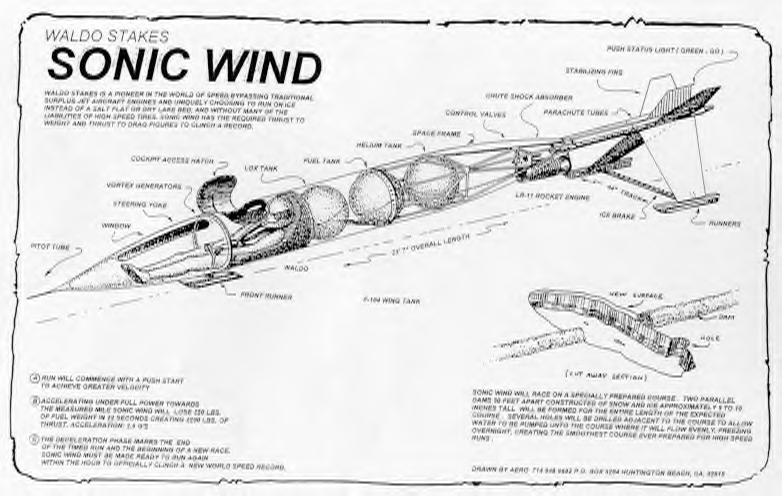 Drawing by Don Baumea
All Photos Courtesy Waldo Stakes